Activities
Fracto Course | Fracto Literature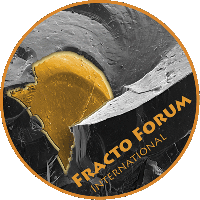 Fracto course 2019
The Fracto Course 2019 has focused on practical and clinical aspects related to in vitro and in vivo fractography. Organized by Susanne Scherrer, Ulrich Lohbauer, Paulo Cesar, and Renan Belli, this Fracto Course was held from July 10 til July 12, 2019 in Erlangen, Germany.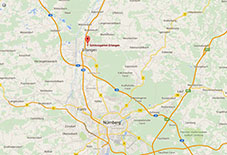 The venue was the historic buliding of the Institute of Pathology in the center of Erlangen, Germany.
Erlangen is located 20 Km north of Nuernberg and easily accessible from the international Albrecht-Duerer-Airport.
The course was fully booked with 20 participants and presented a balanced mix between basic knowledge lectures on fractography, hands-on with microscopes, and interactive case presentation lectures.

For orientation purposes, the 2019 Fracto Course programme can be downloaded here:
A new format was introduced in 2019, focusing on the major practical and clinical aspects in fractography.
The program is spread over 2.5 days. The registration fee for the 2019 Fracto Course was 800,00 € and included the FFI membership fee for 2019, comprehensive course material (book and script) as well as a social dinner during the course.
Registration Procedure (For future courses):
Step 1.
Send an E-Mail to: info@fractography.org. The participants will be taken on a first come first serve basis. We will respond with acceptance as soon as possible!
Step 2.
After acceptance, please submit the Registration fee (800,00 €uro).
Via PaPal:
or by bank transfer:

Fracto Forum International
IBAN: DE53 7635 0000 0060 0556 24
BIC: BYLADEM1ERH
Fracto Literature
Books on Fractography
Quinn G. Fractography of Ceramics and Glasses. NIST Spec. Publ. 960-17, Natl. Inst. Stand. Technol., Washington, USA, 2007. Download at: http://www.nist.gov/manuscript-publication-search.cfm?pub_id=850928&division=852
Mecholsky JJ, Powell SR. Fractography of Ceramic and Metal Failures: A Symposium. ASTM International, Baltimore, USA, 1984.
Broek D. The Practical Use of Fracture Mechanics. Kluwer Academic Publishers, Dordrecht, NL, 1989 (ISBN 90-247-3707-9).
Roulin-Moloney AC. Fractography and Failure Mechanisms of Polymers and Composites. Elsevier, London, UK, 1989 (ISBN 1-85166-296-0).
Frechette VD. Failure Analysis of Brittle Materials. Advances in Ceramics Vol. 28, The American Ceramic Society, Westerville, USA, 1990 (ISBN 0-944904-30-0).
Strauss BM, Putatunda SK. Quantitative Methods in Fractography, STP1085, ASTM International, Philadelphia, USA, 1990 (ISBN 0-8031-1387-0).
Hull D. Fractography – Observing, Measuring, and Interpreting Fracture Surface Topography. Cambridge University Press, Cambridge, UK, 1999 (ISBN 0-521-64082-2).
Morrell R. Fractography of Brittle Materials. National Physical Laboratory, USA, 1999.
Woodtli J. Praktische Fraktografie. Forschnugsanstalt EMPA, Dübendorf, CH, 2003 (ISBN 3-905594-37-4).
Greenhalgh E. Failure analysis and fractography of polymer composites. Woodhead Publishing, Cambridge, UK, 2009 (ISBN 9781845692179).
Varner JR, Wightman M. Fractography of Glasses and Ceramics VI. Ceramic Transactions, Volume 230, Wiley, USA, 2012 (ISBN 978-1-118-27373-9).
Freiman SW, Mecholsky JJ. The Fracture of Brittle Materials: Testing and Analysis. The American Ceramic Society, Wiley, USA, 2012 (ISBN 978-0-470-15586-8).
Hayes MD, Edwards DB, Shah AR. Fractography in Failure Analysis of polymers. Elsevier, Amsterdam, NL, 2015 (ISBN: 9780323242721).
Robinson P, Greenhalgh E, Pinho S. Failure mechanisms in polymer matrix composites – criteria, testing and industrial applications. Woodhead Publishing, Cambridge, UK, 2016 (ISBN 9780081016534).
Standards on Fractography
EN 843-6:2009-12: Advanced technical ceramics – Mechanical properties of monolithic ceramics at room temperature - Part 6: Guidance for fractographic investigation
ASTM C 1678-10 (2015): Standard Practice for Fractographic Analysis of Fracture Mirror Sizes in Ceramics and Glasses
ASTM C 1322-15: Standard Practice for Fractography and Characterization of Fracture Origins in Advanced Ceramics.
ASTM C 1256: Standard Practice for Interpreting Glass Fracture Surface Features.
Papers on Fractography
Kelly R, Giordano R, Pober R, Cima MJ. Fracture surface analysis of dental ceramics: clinically failed restorations. International Journal of Prosthodontics 1990;3:430-440.
Scherrer SS, Quinn JB, Quinn GD, Kelly JR. Failure analysis of ceramic clinical cases using qualitative fractography. International Journal of Prosthodontics 2006;19:185-192.
Scherrer SS, Quinn JB, Quinn GD, Wiskott HW. Fractographic ceramic failure analysis using the replica technique. Dental Materials 2007;23:1397-404.
Scherrer SS, Quinn GD, Quinn JB. Fractographic failure analysis of a Procera AllCeram crown using stereo and scanning electron microscopy. Dental Materials 2008;24:1107-13.
Swain MV. Unstable cracking (chipping) of veneering porcelain on all-ceramic dental crowns and fixed partial dentures. Acta Biomaterialia 2009;5:1668-77.
Lohbauer U, Amberger G, Quinn GD, Scherrer SS. Fractographic analysis of a dental zirconia framework: a case study on design issues. Journal of the Mechanical Behavior of Biomedical Materials 2010;3:623-9.
Quinn JB, Quinn GD. Material properties and fractography of an indirect dental resin composite. Dent Mater. 2010;26(6):589-99.
Campos RE, Soares CJ, Quagliatto PS, Soares PV, de Oliveira OB Jr, Santos-Filho PC, Salazar-Marocho SM. In vitro study of fracture load and fracture pattern of ceramic crowns: a finite element and fractography analysis. J Prosthodont. 2011;20(6):447-55.
Quinn GD, Hoffman K, Quinn JB. Strength and fracture origins of a feldspathic porcelain. Dent Mater. 2012;28(5):502-11.
Bonfante EA, Suzuki M, Lubelski W, Thompson VP, de Carvalho RM, Witek L, Coelho PG. Abutment design for implant-supported indirect composite molar crowns: reliability and fractography. J Prosthodont. 2012;21(8):596-603.
Quinn GD, Hoffman K, Scherrer S, Lohbauer U, Amberger G, Karl M, Kelly JR. Fractographic Analysis of Broken Ceramic Dental Restorations. In : Fractography of Glasses and Ceramics VI. Ceram Trans 230 (2012) 161-174.
Øilo M. Kvam K, Tibballs JE, Gjerdet NR. Clinically relevant fracture testing of all ceramic crowns. Dent Mater 2013; 29: 815-23.
Øilo M, Gjerdet NR. Fractographic analyses of all-ceramic crowns: A study of 27 clinically fractured crowns. Dent Mater 2013; 29: e78-e84.
Osman RB, Ma S, Duncan W, De Silva RK, Siddiqi A, Swain MV. Fractured zirconia implants and related implant designs: scanning electron microscopy analysis. Clin Oral Implants Res. 2013;24(5):592-7.
Belli R, Scherrer SS, Reich S, Petschelt A, Lohbauer U. In vivo shell-like fractures of veneered-ZrO2 fixed dental prostheses. Case Stud Eng Fail Anal 2014;2:91-9.
Lohbauer U, Belli R, Arnetzl G, Scherrer S, Quinn GD. Fracture of a veneered-ZrO2 dental prosthesis from an inner thermal crack. Case Stud Eng Fail Anal 2014;2:100-6.
Øilo M, Kvam K, Reisegg K, Gjerdet NR. The effects of margin curvature on load at fracture of ceramic crowns, Int J prosthodontic, In press Øilo M, Kvam K, Gjerdet NR. Simulation of clinical fractures for three different all-ceramic incisor crowns. Eur J Oral Sci 2014, 122: 245-50.
Øilo M, Hardang AD, Ulsund AH. Gjerdet NR. Fractographic features of glass-ceramic and zirconia-based dental restorations fractured during clinical function. Eur J Oral Sci, 2014, 122; 238-44.
Esquivel-Upshaw JF, Mehler A, Clark AE, Neal D, Anusavice KJ. Fracture analysis of randomized implant-supported fixed dental prostheses. J Dent. 2014;42(10):1335-42.
Quinn GD, Giuseppetti AA, Hoffman KH. Chipping fracture resistance of dental CAD/CAM restorative materials: part I--procedures and results. Dent Mater. 2014;30(5):e99-e111.
Du Q, Swain MV, Zhao K. Fractographic analysis of anterior bilayered ceramic crowns that failed by veneer chipping. Quintessence Int. 2014;45(5):369-76.
Pang Z, Chughtai A, Sailer I, Zhang Y. A fractographic study of clinically retrieved zirconia-ceramic and metal-ceramic fixed dental prostheses. Dent Mater. 2015;31(10):1198-206.
Costa AK, Kelly RD, Fleming GJ, Borges AL, Addison O. Laminated ceramics with elastic interfaces: a mechanical advantage? J Dent. 2015;43(3):335-41.
Belli R, Petschelt A, Hofner B, Hajtó J, Scherrer SS, Lohbauer U. Fracture Rates and Lifetime Estimations of CAD/CAM All-ceramic Restorations. J Dent Res. 2016;95:67-73.
Basílio Mde A, Delben JA, Cesar PF, Rizkalla AS, Santos Junior GC, Arioli Filho JN. Failure modes of Y-TZP abutments with external hex implant-abutment connection determined by fractographic analysis. J Mech Behav Biomed Mater. 2016;60:187-94.
Ramos CM, Cesar PF, Bonfante EA, Rubo JH, Wang L, Borges AF. Fractographic principles applied to Y-TZP mechanical behavior analysis. J Mech Behav Biomed Mater. 2016;57:215-23.
Øilo M, Quinn GD. Fracture origins in twenty-two dental alumina crowns. J Mech Behav Biomed Mater. 2016;53:93-103.
Belli R, Scherrer SS, Lohbauer U. Report on fractures of trilayered all-ceramic fixed dental prostheses. Case Stud Eng Fail Anal 2016;7:71-79.
Lohbauer U, Belli R, Cune MS, Schepke U. Fractography of clinically fractured, implant-supported dental computer-aided design and computer-aided manufacturing crowns. SAGE Open Med Case Rep. 2017;22:5:2050313X17741015.
Griggs JA. Using fractal geometry to examine failed implants and prostheses.

Dent Mater

2018;34:1748-1755.
Scherrer SS, Lohbauer U, Della Bona A, Vichi A, Tholey MJ, Kelly JR, van Noort R, Cesar PF. ADM guidance-Ceramics: guidance to the use of fractography in failure analysis of brittle materials. Dent Mater 2017;33:599-620.
Lohbauer U, Wendler M, Rapp D, Belli R. Fractographic analysis of lithium silicate crown failures during sintering. SAGE Open Med Case Rep. 2019;21:7:2050313X19838962.